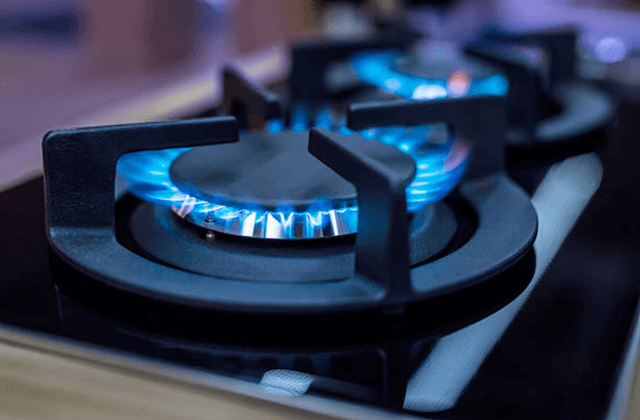 CALL TODAY:
(804) 251-2062
You are preparing an important meal and the stove or oven quits working. Luckily for Richmond residents, you can call Rapid Richmond Appliance Repair for same-day repairs by a certified, highly experienced, technician. Do not scrap the meal. Call us for quick and professional repairs and then get back to your cooking.
Our repairmen are able to repair or replace all the common problems with stoves, ovens and ranges for all major brands and models. Our technicians carry the necessary tools and are highly trained to finish each job during their initial visit. We carry manufacturer parts for all major appliance brands in our service vans. We can very commonly arrive on the scene and fix your stove and oven in time for you to fix dinner!
STOVE PROBLEMS
WON'T TURN ON/IGNITE
Always check to make sure your electric stove is plugged in and the circuit breaker is not flipped when the stove will not turn on. And, for gas stoves, make sure the pilot light is on. If these are OK but there is still a problem, the cause will be a surface element, oven burner igniter, infinite switch, or the bake or broil element. We carry parts and tools to repair any of these problems on our first visit and the same day you call.
BURNER/OVEN WON'T HEAT
An oven or burner with no heat defeats the purpose of the appliance. A malfunctioning oven sensor or broken bake element will keep your oven from heating up. Burners do not heat up if the terminal block does not work or if an element or burner switch is broken. We repair all of these issues on same-day service calls.
TIMER/PROGRAM ISSUES
When the timer does not work correctly the problem is in the control board. We carry and can replace control boards for LG, Sears, GE, Kenmore and several other brands of stoves and ranges. Call us for a same-day service call.
OVEN IS TOO HOT
If your oven is to hot the heat is out of control. This can be dangerous. Problems causing a too-hot oven a broken sensor or thermostat. Do not try to fix this dangerous problem on our own. Schedule a same-day service call and we will get your stove back in working order on our first visit.
IGNITER WON'T LIGHT
A frequent stove problem is an igniter which glows but does not light. The problem is a broken safety valve, surface igniter, electronic control, or temperature sensor. We will check it out to see if we can repair these parts or if you will need a new one.
DOOR WON'T OPEN
An occasional glitch with some new self-cleaning ovens is that the door will not open when the cleaning cycle is over. We are familiar with the brands where this can happen. Call us and on the service call the same day we will check out the door latch, the seal, and the thermostat as these are the usual culprits. Then we will fix the problem with manufacturer parts with a 12-month warranty.
LEARN ABOUT OUR ADDITIONAL APPLIANCE REPAIR SERVICES:
www.richmondapplianceco.com