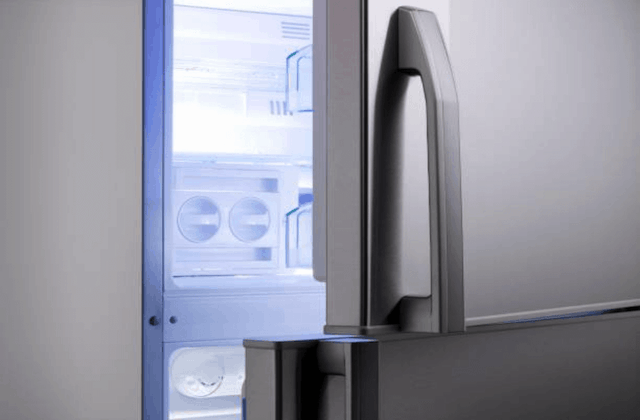 CALL TODAY:
(804) 251-2062
A refrigerator is the essential appliance in your kitchen. It is where you store and protect your produce, dairy, and meats. When the refrigerator breaks down the food may spoil. It is important to make a quick call to an appliance repair service the offers same-day service. Fortunately for Richmond residents, Rapid Richmond Appliance Repair can fix all imaginable refrigerator problems and almost always on the first service call (service information).
We work quickly to make sure that your refrigerator or freezer is working again and so you do not lose any good food. We have parts and tools to repair or replace refrigerator parts on all major brands.
REFRIGERATOR PROBLEMS
LOUD/CONSTANT NOISES
Loud refrigerator noises are the most frequent reason we make service calls for this appliance. When the condenser fan motor does not work properly or there is a malfunction of the evaporator fan motor, noise is the result. When you call to ask for a same-day appointment you will be asked to try to locate the source of the noise. This is to make sure that we bring the right parts and tools to do the job on the first visit.
WATER LEAKS
After mopping up the most recent refrigerator leak, call us for a same-day service appointment and get the problem repaired. Leaks are caused by broken water inlet valves or door latch and closure issues. We carry the necessary parts in our service vans to fix these problems for all major refrigerator models.
WON'T START
When the compressor breaks or there is a temperature control malfunction, your refrigerator will not run. But, before you call us for same-day service, make sure the appliance is plugged in and that the circuit breaker has not flipped to off!
ICE MAKER WON'T MAKE ICE
We fix ice makers that do not make ice. The most common reasons are broken water fill tubes, a broken water inlet valve, or the temperature control in the freezer. And, if your ice maker works very slowly the ice may have an odor. We also can fix this problem. Call us for same-day service.
FRIDGE TOO COLD/TOO WARM
Too warm and too cold are both problems for your refrigerator. A too-warm refrigerator comes from a broken air inlet damper. When your refrigerator gets too cold this is because of the temperature control or thermistor. We will make the necessary repairs for these issues for all major models and brands.
BROKEN WATER DISPENSER
A part called a dispenser actuator of a water inlet valve will occasionally malfunction and your water dispenser will not work. This is a rare problem but we see it from time to time and know how to fix it. We carry the parts need for this water dispenser repair for Kenmore, Sears, GE, Whirlpool, Sub-Zero and other brands of refrigerators.
DOOR LATCH/BULB PROBLEMS
Door latch and closure issues lead to leaks, condensation problems, warm and spoiled food, and high electric bills. Call us to check out the problem. We will fix seals, gaskets, latches, hinges, whatever problem is keeping the door from closing correctly. And, while we are in there, we will replace that burned out light bulb too!